CE in 3 easy steps:
1. Find your course
2. Pass your exam
3. Print your certificate
Instructors
You'll learn from an instructor who is an educator as well as a working professional and who brings passion to the topic.

Testimonials
... The videos were outstanding.

~ Sarah S.
I really enjoyed this course, and feel like I learned a lot.

~ Rebecca H.
... I found the course very informative and well outlined.
~ Keith C.
We Help You Get There
Cost effective
Convenient and relevant
State-of-the-art video presentation
Get results instantly
Study material developed by industry experts
Interactive and engaging
Massage DVDs
Demonstrations from instructional massage DVD's are incorporated in these courses. To see the full-length, comprehensive training videos, visit Aesthetic VideoSource.

Instructors
You'll learn from an instructor who is an educator as well as
a working professional and who brings passion to the topic.
Meade Steadman ~ John Hoffmann ~ Susan Brown ~ Laiya Moniak ~ Tina Marie Zillmann ~ Dr Anthony B James ~ Rita Page
Meade Steadman is a licensed massage therapist and instructor for the Myotherapy College of Utah and taught at the Myotherapy Institute of Massage until its closure. In the classroom, he has taught Swedish, Sports, Acutherapy, Tai Chi, Hydrotherapy, Reflexology, Infant Massage, Pregnancy Massage, Contraindications, Chair Massage, Geriatric Massage, Specialized Spa Techniques, and Therapeutic Principles. He is also the featured expert in many award-winning instructional videos on various massage modalities. Since 1996, he has owned and managed Tranquil Touch™ LLC in Salt Lake City, UT. He has been a guest lecturer at the University of Utah, and has published in A Massage Therapist's Guide to Pathology (4th Edition) and Massage and BodyWork Magazine.
Meade instructs and provides recorded demonstrations in the following Jumozy courses:
John Hoffmann
John Hoffmann is a certified massage therapist, practicing in the Los Angeles area for over 15 years. He completed his massage therapy studies at the Institute of Psycho-Structural Balancing in California. His training is in myofascial release, craniosacral therapy, advanced circulatory techniques, trigger point therapy, foot reflexology, emotional dynamics of the body, acupressure, neuro-muscular re-education, sensory re-patterning, and deep tissue massage. He is the featured expert in the Myofascial Release Techniques and award-winning Craniosacral Therapy Techniques instructional videos. He's worked in chiropractic offices, as well as massage spas.

John instructs and provides recorded demonstrations in the following Jumozy courses:
• Craniosacral Therapy
• Myofascial Release
Susan Brown

Susan Brown, LMT, has been a licensed massage therapist since 1996, and she has provided cellulite massage since 2001. She is the owner of A Gift of Touch in Salt Lake City, Utah. Her main focus is helping clients find health and wellness and helping people with chronic pain. Brown also practices integrated Swedish massage, Reiki, neuromuscular therapy, and myokenetic release therapy.

Susan instructs and provides recorded demonstrations in the following Jumozy course:
Laiya Moniak
Laiya Moniak is a renowned Usui Reiki master and teacher, practicing Reiki since 1992. She has taught various seminars, including in hospitals and clinics, for medical personnel and therapists. She currently practices in Austin and San Antonio, Texas.

Laiya instructs and provides recorded demonstrations in the following Jumozy course:
• Reiki
Tina Marie Zillmann

Tina Marie Zillmann is an aesthetician, licensed laser professional, founder and Vice President of Skin Rejuvenation Clinique, Inc. Tina is consulted to educate viewers in San Antonio via television and print news outlets, she is a published writer and public speaker in trade publications and events, and speaks to her peers in national aesthetic groups: AIA, PHRC, NASN, SDSS, NCEA and ANA of Houston.
Microdermabrasion: Crystal-Free Techniques
Anti-Aging Techniques for Combination Skin
Anti-Aging Techniques for Dry Skin
Anti-Aging Techniques for Oily Skin
Rita Page
Rita Page is a licensed Esthetician/Skin Care Specialist, Cosmetologist and CIDESCO diplomat with decades of experience and a long list of credentials. She has been awarded the top honor of International CIDESCO Diplomat, the most prestigious esthetic credential in the world. She holds a Bachelor degree in Textiles and Chemistry from the University of Arizona. She is also a graduate of the Linda Seidel Institute for Corrective Makeup in Baltimore, Maryland; Christine Valmy, Inc. of New York City; the Dr. Vodder School – North American in Victoria, B.C., and the Cosmetology School of Vancouver, B.C. She perfected her makeup skills at the M.G. Westmore Academy of Cosmetic Arts in California, which is considered to be the most advanced cosmetic training in the country. She has been a beauty therapist and educator at both the world-class Golden Door Spa and Cal-a-Vie Health Spa. Page founded the Paramedical Clinic, where physicians referred patients for treatment to alleviate the effects of postsurgical conditions, deformities, and burns. She also founded ProLight Aesthetics.
Facial Equipment Techniques
European Facials Part 1
European Facials Part 2
European Facials Part 3
Men's Facial Techniques
Facial Techniques for Treating Acne
Malinda McHenry

Malinda McHenry is a licensed aesthetician and cosmetologist with over 20 years' experience. A co-owner of Ameia Innovations LLC and Bronzed Buff n Bare. Former co-owner of Elite Aesthetics and Academy of Aesthetic Arts, she has also been instructing since 1989. Besides being a business owner, cosmetologist, esthetician, makeup artist and educator she enjoys being a singer-songwriter, seamstress and wardrobe stylist. She also is a public speaker and sales manager.
Advanced Chemical Peels: Alpha Hydroxy Peels
Advanced Chemical Peels: Beta Hydroxy Peels
Advanced Chemical Peels: Microdermabrasion Peels
Advanced Chemical Peels: Medical Grade Peels
Dry Room Treatments: Body Scrubs Part 1
Dry Room Treatments: Body Scrubs Part 2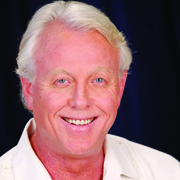 Dr. Anthony James, CMT, DPM, ND, MDAM, SMOKH  the only western Master Instructor to be recognized by the Royal Thai government and recipient of the "Friend of Thailand" Award, has taught and certified over 6000 practitioners full time since 1984.  He is the founder of the famous SomaVeda™ Institute, a residential training facility in Florida, home to The Thai Yoga Center and the International Thai Therapists Association (ITTA), and host to the NTYMBCB Thai Yoga and Thai Massage National Board Examinations.  He has authored various publications, including the first Thai massage book in English.
Thai Acupressure Massage Feet, Hands & Face for the Mat

Thai Acupressure Massage Feet, Hands & Face for the Table

The Ultimate Thai Massage Mat Techniques

The Ultimate Thai Massage Table Techniques